Adware & Nuisance-ware Removal
There are no viruses for the Mac but as of late some customers are experiencing annoying pop-up advertising, changing of the default browser page or even false messages saying that the computer has been infected.
While not dangerous like on a PC, it can be a great nuisance and timewaster.
We can remove the annoying software bits and get you back running with our live online adware removal!
Need help? We are here for you!
When you purchase this session, we will work with you to transfer your applications, documents, email and other settings from one Macintosh computer to another, including multi-disk setups.
Our Remote support services are purchased in 30 minute or 60 minute blocks of time and provide you with a One-on-One session with one of our support techs.
What you get:
30 minutes of dedicated Apple technician time to work with you
Our services are provided remotely via the Internet, so no technician will have to come to you.
The technician will use remote support software to work on your computer while being on the phone with you. Please note: You must be present during the session.
What you need:
A working Internet connection (broadband is highly recommended) during the support session
A working phone line to speak with you during the support session
A working Apple computer, using Mac OS X 10.4 or higher. If your computer is not operational, please visit an authorized Apple Service Provider.
An up-to-date backup of your data. We are not liable for any loss of data
Scheduling your session:
Sessions can be scheduled 5 days a week (7 days coming)
Weekdays: 10am to 6pm Central Time
Please note that any sessions purchased with 4 hours of closing can only be scheduled for the following day
How to purchase:
Select the session that is right for you
Enter your desired day and time. We will contact you to confirm the appointment after purchase.
Review and accept the terms of the services agreement.
Enter the phone number(s) we can reach you.
Download the required free software by clicking the "Download Remote Support Application" button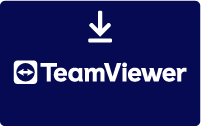 One-on-One Live Support
Restrictions:
Certain issues may relate to hardware failures; while we can diagnose these, hardware repairs/replacements are the owners responsibilities and are not part of the service offerings.
We sell our live online adware removal as a single support instance